Since its inception in 1995, Quest Infosys Group has trained and empowered more than 30,000 students and has been one of the leading groups in the field of professional education in the region.
With an aim to provide professional education of International standards, Quest Infosys Foundation established Quest Group of Institutions in 2009 at Mohali (Chandigarh Tri-city).
Quest Group of Institutions offers full-time programs in the field of Engineering & Technology, Business Management, Computer applications, Travel & Tourism, etc. The integrated campus is approved by All India Council of Technical Education (AICTE), Ministry of HRD, Govt. of India and is affiliated to IKG Punjab Technical University, Jalandhar.
The unique education methodology, well qualified-experienced and enthusiastic faculty, hospitable milieu, modern amenities, Smart Classrooms, Well Equipped Laboratories & Workshops, Personality enhancement modules, and state-of-art Infrastructure has established us amongst the few institutions offering best quality education.
We lay strong emphasis on Placement of the students through a dedicated placement cell which has got strong linkages with industry and corporate world. Today our students are doing us proud at various national and international companies. Our aim is to produce vocation–ready graduates and postgraduates who are instantaneously employable, self-reliant, self-esteemed, and ethical so as to maintain the sanctity and brilliance of life.
We are located at a highly accessible location in Mohali on Chandigarh-Fatehgarh Sahib State Highway. The campus is just 12 km away from Chandigarh, 13 km away from Kharar, 25 km away from Fatehgarh Sahib, 60 km away from Patiala, and 85 km away from Ludhiana. The Institution is just 25 minutes drive away from Chandigarh Airport and 30 minutes drive away from Chandigarh Railway Station.
Strong academic programs, varied co-curricular activities, and a strategic location make Quest an unbeatable combination. Moreover, Chandigarh Tri-city, the industrial and educational hub of the region provides the best professional exposure to our students during their studies. We welcome students who possess constructive thinking about their careers to earn our prestigious qualifications and lead a blissful and prosperous life
Quest Group of Institutions envisions to be recognized for its excellence in academics, solidarity, understanding and for its valuable contributions to industry, society and students. We are passionate about grooming leaders who are not only thorough professionals but also good human beings with values and sanskars.
The mission of the institutions is to achieve excellence in the inter-related areas of undergraduate and Postgraduate education. The institutions tend to provide superior and comprehensive educational opportunities at the baccalaureate through special educational levels to create leaders, winners and achievers in a global corporate world. We are committed to contribute to the advancement of society through research, creative activity, scholarly inquiry and the development of new ideas.
Quest Group of Institutions is managed by a highly qualified, professional and experienced management having more than 25 years experience in the education field. The management has a deep understanding of the educational & industrial scenario, which results in best practices followed at the institution for the benefit of the students.
D.S. Sekhon is a technocrat and management professional having more than 25 years experience in industry and education sector. He is an alumni of Punjab Agriculture University passing B.Tech. and MBA from the prestigious institution. A visionary and a hardcore professional, he has lead Quest Infosys Group to unprecedented heights with his innovative thoughts and unrelenting approach. He has a deep understanding of all models of education delivery i.e. Full Time, Part Time & Online Education and pioneered many successful projects in the education sector in Punjab.
He has been the founder President of All India PTU DEP Associates, a body representing more than 2000 associates of PTU DEP and serving more than 1.25 Lac students with quality technical education. He has also been a member of the DEP Council of Punjab Technical University, an advisory & statutory body of PTU DEP.
H.P.S. Kanda, Vice Chairman & Executive Director
H.P.S. Kanda is an accomplished IT professional having more than 25 years of experience in the field of education and software development. He is an MCA and has got international certifications from Oracle Corp., Sun Microsystems and Novell Inc. USA for different technologies offered by these industry giants. He has been a member of the Board of Studies of PTU. He led the team which conceptualized, developed and executed the EDP (Electronic Data Processing) project at PTU DEP and has played an instrumental role in transforming it into one of the most vibrant systems.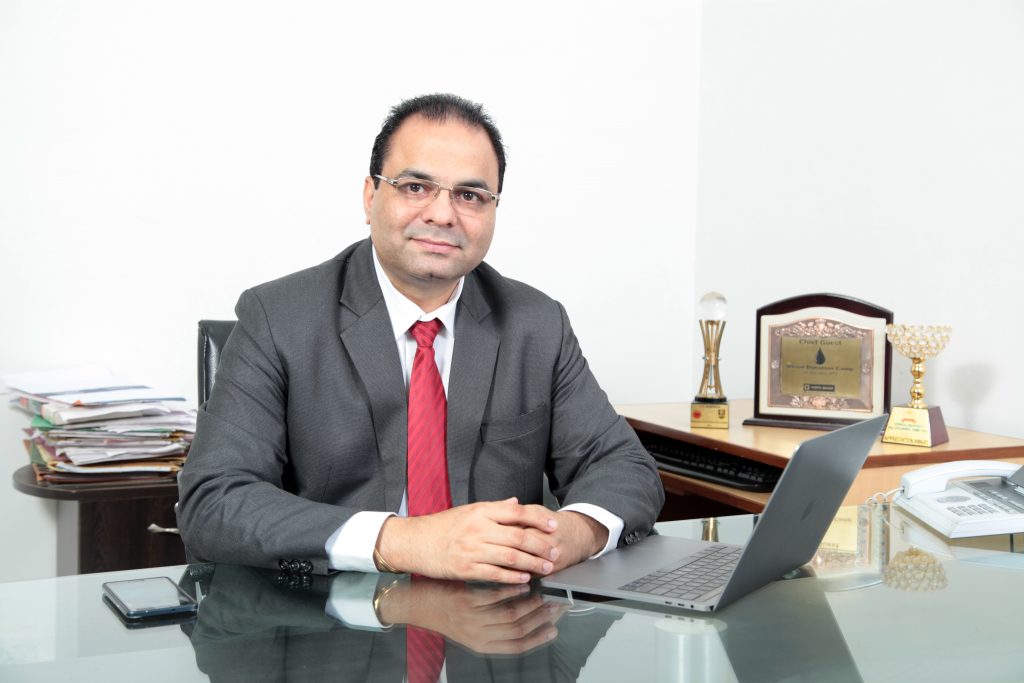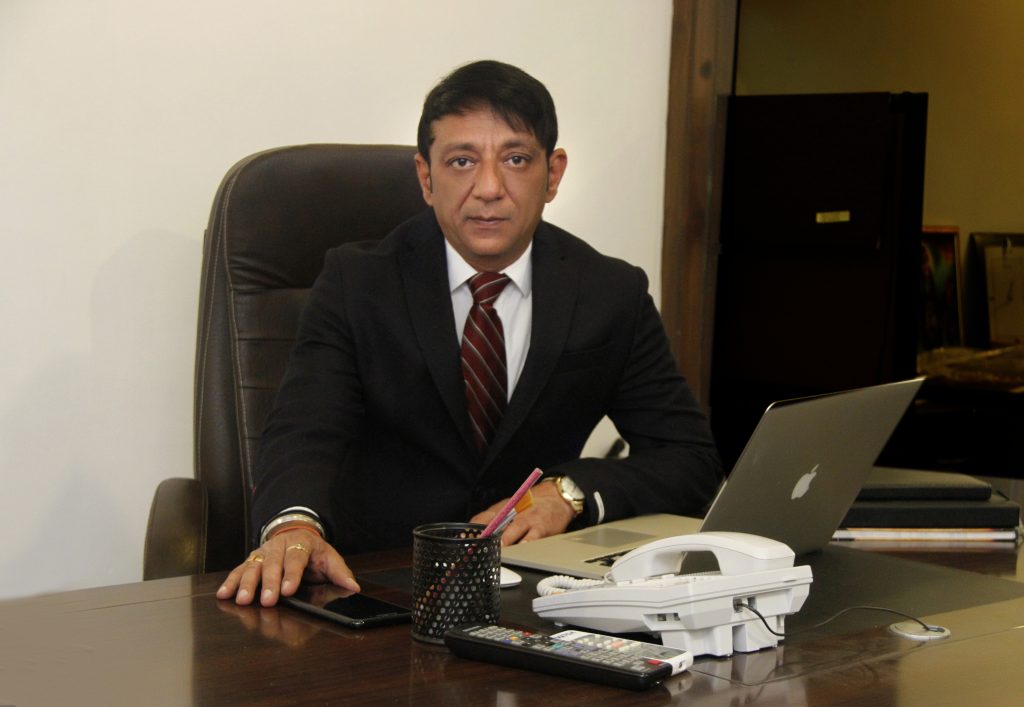 J.P.S. Dhaliwal, Vice Chairman & Head, International Affairs
J.P.S. Dhaliwal is an entrepreneur with more than 20 years experience in different fields. He is an innovative development professional with extensive experience in the design, delivery, evaluation and enhancement of effective policies and reforms.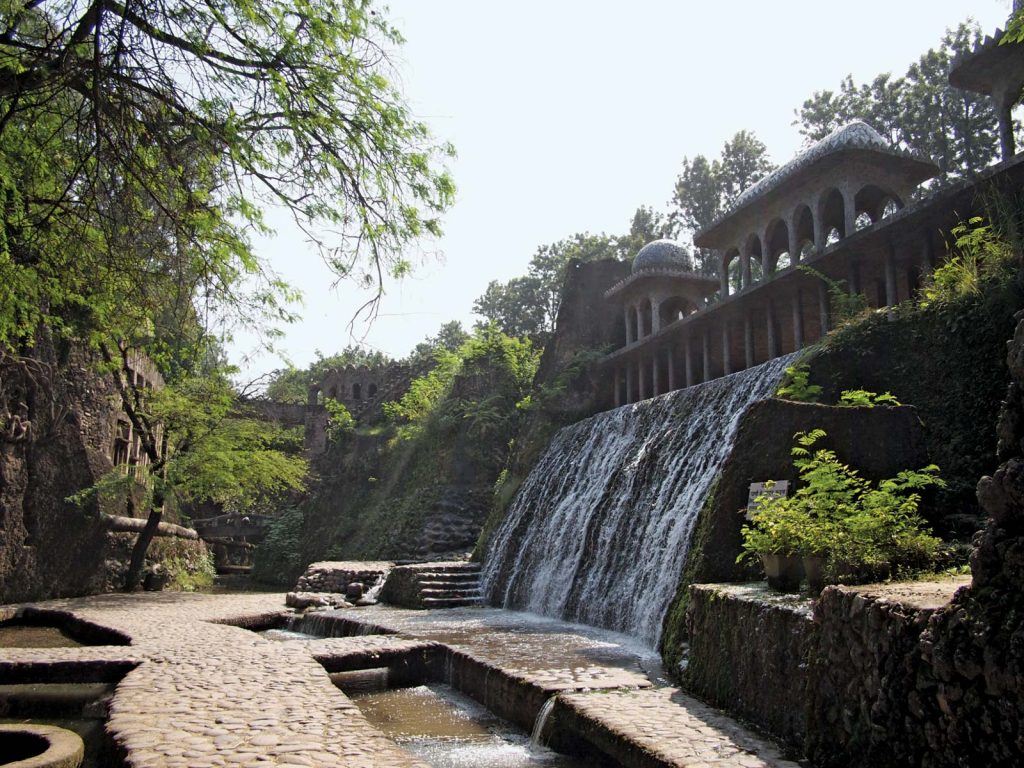 CHANDIGARH TRI-CITY AN IDEAL DESTINATION FOR STUDYING IN INDIA​
Chandigarh, Designed by French architect Le Corbuiser is the capital of the two most prosperous states Punjab & Haryana, India. Along with adjoining areas in Punjab (Mohali) & Haryana (Panchkula), Collectively this region is called Chandigarh tricity region.
Also known as 'The City Beautiful', Chandigarh Tri-City is an education hub of India known for its quality of life, multicultural & peaceful environment. It's a city which has every facility a Metro City has like good educational opportunities, quality healthcare, diverse Jobs and business opportunities etc. without any disadvantages most other Metros have i.e. pollution, traffic snarls, overcrowding, high living expenses etc.
Chandigarh is declared as the 'Most Perfect City of the World' by BBC.

Chandigarh is amongst the cleanest cities in India.

The literacy rate of Chandigarh is amongst the highest in India.

Chandigarh ranks 4 in per Capita income in India.

Located in the foothills of the Shivalik mountain range, it is a prominent tourist attraction and the gateway to many hill stations nearby like Shimla, Kasauli, Chail etc.

The City has excellent connectivity with the rest of the world with International Airport, along with an excellent train and road network.

Chandigarh offers a congenial environment with students from different religions, nationalities and ethnicities blending together.

Chandigarh Tri-City is one of the most prominent Industrial Corridors in Punjab, Haryana, Himachal Pradesh and Chandigarh.
Quest Campus is located at a conveniently accessible location on the Chandigarh-Sirhind state highway.
There is an excellent road network in Chandigarh. There are two national highways, namely, No. 21 (Ambala-Kinnaur) and 22 (Chandigarh-Leh) that serve this union territory by connecting it with other parts of the country. Infact, there are many pilgrimage spots and famous towns that are located at a motorable distance. There are several buses that link Chandigarh with other neighbouring cities. 
The campus is only 12 Km from Chandigarh. One can reach campus by boarding Chandigarh – Sirhind route bus from Counter No 12 of ISBT, sector 43. The bus drops at the Bus stop of Village Jhanjeri , which is just outside the college Entrance gate. Apart from Bus, Auto rickshaws and Taxis(Uber, Ola, etc.) are also available round the clock.
The city is well connected with major cities via train. There are many trains that link Chandigarh with Delhi daily.
After Chandigarh, Sirhind is another nearest railway station from where one can reach campus easily. Sirhind is a famous Junction located on the main line connecting Jammu and Delhi only 20 Km from Campus. One can reach campus by boarding Sirhind– Chandigarh route bus from Sirhind Bus stand situated near Octroi No.4. The bus drops at the Bus stop of Village Jhanjeri , which is just outside the college Entrance gate. Apart from Bus, Auto rickshaws and Taxis are also available.
The city is well connected with all the major cities via air. The airport is located at a distance of about 20 kms from the college campus. Local Buses, taxis and Auto Rickshaws are available from the airport to ISBT and City Center. . One can reach campus by boarding Chandigarh – Sirhind route bus from Counter No 12 of ISBT, Sector 43 Chandigarh. The bus drops at the Bus stop of Village Jhanjeri , which is just outside the college Entrance gate.
Higher education institutions are improving student performance through partnerships that focus on college and career readiness, online and blended learning, STEM education, competency-based education, and data and analytics.
Read these stories about successful learners and institutions across the country. We have an actual partnership with Pearson in terms of making things better for student.
Choose what you'd like to learn from our extensive subscription library.
Choose what you'd like to learn from our extensive subscription library.
Choose what you'd like to learn from our extensive subscription library.
Observation is the first and most powerful step towards changing teaching practices. Daily observation reveals a wealth of information about students, their competencies and skills, and the work of the teacher.