The institution has a Fully Air – Conditioned Computer Centre which is equipped with Latest Computers from HP & Dell , LCD Monitors, High speed networking equipment and all requisite Hardware / Software so as to impart knowledge in the most hi-tech environment.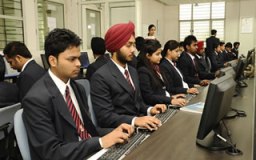 Internet has become a part of our everyday life. From being used in defense purposes by the United States military for communication initially, to being used worldwide for hundreds of thousands of different purposes, internet has come a long way. Especially for students Internet is a great tool to learn & research about their subject area from thousands of articles around the world, besides communicating with experts sitting across the globe for information sharing.
The institute has Wi Fi campus providing 24×7 internet facility. The institute also has high quality persistent bandwidth offering high speed and uninterrupted 50 Mbps connectivity on Optical Fibre Network.
Quest Group of Institutions Library is housed in an area of about 6000 Sq. Ft. and organized into various sections, which are manned by professionally qualified staff.
We, at Quest Group of Institutions, Mohali believe in what Curl Trawn has said "Be a little careful about your library. Do you foresee what you will do with it? Very little to be sure. But the real Question is , What it will do with You ? You will come here and get books that will open your eyes, and your ears , and your curiosity, and turn you inside out or outside in." For that purpose we have a rich collection aprox. 15000 volumes for different courses for the need of both staff and students. Institution lays special focus on strengthening of library, for which the latest books from prominent authors are added regularly. The Central library of college is situated in the heart of campus which is easily accessible by every visitors & readers. The Library has adopted open access systems which enables the readers to go to the book shelves and select the books & other resources to themselves .All the books are classified according to Dewey decimal classification & arranged in the classified order on shelves & are catalogued according to AACR II. Latest news about college is preserved in the library in the form of clipping services.
To keep its readers abreast with the latest developments in Engineering and Technology, the library is subscribing to 60 National and 42 International Journals in Print form… Having separate reading hall for reticent to its readers.
OPAC Service: The bibliographical information of library are made available through OPAC (Online Public Access Catalogue). The basic searches like author, title, author & title, keyword, publisher, subject heading, call no. etc are introduced.
Digital Library Service : Library has a separate digital Library . Apart from books it has a huge collection of Audio video material, CD's & DVD's.
Newspaper Clipping Service: Latest news about college is preserved in the library in the form of clippings.
Reference Service : Library users can consult the staff at the reference desk for help in finding information.
Referral Service : Referral service is also provided by Professionally Qualified staff of library.
Cataloguing Service : All the books are catalogued according to AACR -II.
Reprographic Service : There is different section for Reprographic facility
Library Blog Service : Library blog (http://questinstitutionslibrary.wordpress.com/) is regularly updated by library staff for library current information.
Online Membership of British library: The Library has also taken online membership of British library. This online membership provides access to electronic resources.
Quest Library is fully automated with Library Manger Software.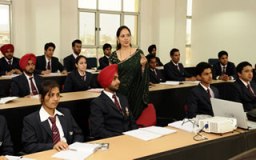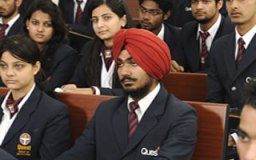 CLASSROOMS & CONFERENCE ROOMS
The spacious classrooms in the Campus provide the most conducive atmosphere for dynamic and focused discussions. The classrooms are equipped with adequate teaching and learning aids like Multimedia Computers, LCD Projectors, Over Head Projectors etc. to provide our students the best of the learning environment & methodology.
We have conference rooms equipped with modern technology to provide a perfect setting for one to master presentation skills, team skills, group discussions, role-plays, seminars, etc.
At Quest , we understand that an Engineer cannot contribute to development of society unless he is able to innovate new ideas. For this special focus has to be there on the practical aspects of the course, which increases the curiosity and interest of the student.
Laboratories at Quest are equipped with best quality equipments of the respective subject.The ides is to provide the students training on the equipment / machinery which he is going to face while he/she moves out to serve the industry. Experiments are performed under the guidance of expert Faculty/Trainer. Instruction manuals are made available for all the experiments.
The imposing specially designed workshops are spread in an area of more than 13000 Sq. Ft.
The workshops include Machine Shop, Fitting Shop, Welding Shop, Sheet Metal Shop, Carpentry Shop, Smithy Shop, Foundry Shop,
The acquisition of latest equipments and machines ensures basic Engineering skills with the helpof qualified, experienced and knowledgeable faculty.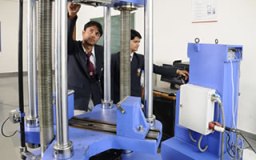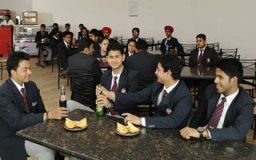 Quest understands that the refreshment time is the time when a student takes break from the studies to relax and thus eating area has been especially designed with clean and comfortable environ where they can enjoy their food. College cafeteria is open to students, staff and other visitors to the campus. The cafeteria serves fresh & hot meals and menu has been planned meticulously to best fit the needs of the students. A favorite spot of students, the cafeteria provides hygienic and healthy foods, snacks and beverages at affordable price
To develop the overall personality of the students each hostel works on motto of " HOME AWAY FROM HOME". It combines the warmth of a home with the comforts of hostel, an epitome of excellence, expertise and efficacy Quest offers a superb boarding complex within the campus to its students. The rooms are well- ventilated, elegant, cavernous and cozy. Two-Three students stay in a room comfortably. There are adequate security arrangements for the safety of students. For uninterrupted power supply we have special arrangement of generators through dedicated hotlines. Hot water supply is available in winters. To keep the young technocrats updated about the latest developments in the field of science, sports, politics, etc. the institute provides TV and Wi Fi connectivity in the boarding complex. Hostel warden are deputed in each hostel to supervise day to day management. All the rooms have been designed to provide adequate moving space and ample air and light. The hostel has its own mess providing hygienic and nutritious meals.
TRANSPORTATION FACILITIES
The institution has its own fleet of ultra modern buses for students from all major nearby areas like Chandigarh, Mohali, Panchkula, Kharar, Ropar, Fatehgarh Sahib etc.
For the expediency and convenience of students & faculty, especially hostellers, a 24 Hour ATM of Punjab National Bank facility is available within the college premises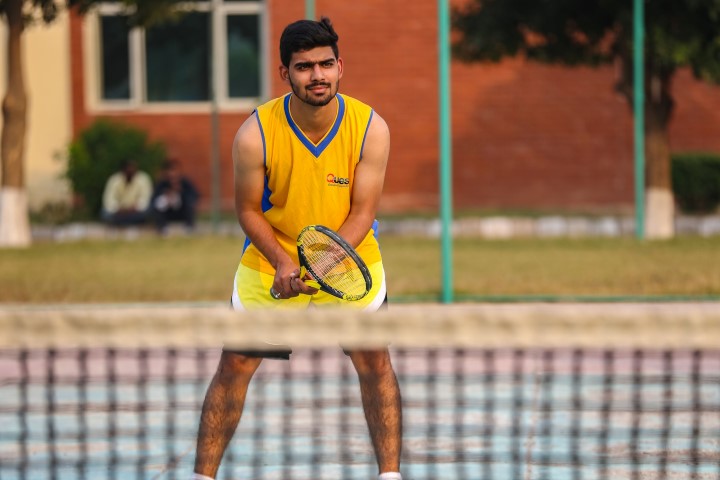 Sports is essential not only for the physical fitness and growth of an individual, but also for his mental growth. The importance of sports in education can be gauged by the way it helps in inculcating values such as dedication, discipline and responsibility in students, at the same time teaching them many relevant life lessons. With a view to develop the all round personality of the students, Quest campus has well equipped indoor and outdoor sports facilities for Basketball, Volleyball, Football, Handball, Cricket, Lawn Tennis, Table Tennis, Badminton, Carom, Chess, etc.
According to survey data from Purdue University, college students who visit their campus gyms are more likely to succeed in the classroom. Quest has a well-equipped gymnasium within the campus for students as well as faculty. Regular Work-out in the gym boosts one's self-esteem, concentration levels in the classroom and accentuates the mental well being of an individual.
Free medical check-up facility is available on the campus for the students staying in the hostel. For emergencies, Chandigarh Tri-City has the best hospitals in the country.